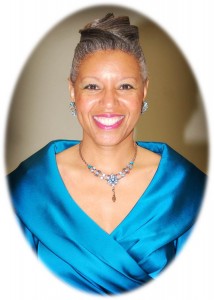 Biographical Info for First Lady Linville
ATTORNEY RENITA THOMPKINS LINVILLE, FIRST LADY is the founder of a minority-owned law firm established in 1987, reestablished in 1998 and based in Winston-Salem, North Carolina. Prior to reestablishing her own firm, Mrs. Linville was a founding partner of the law firm of Buie & Thompkins. Mrs. Linville practices law in the area of Family Law and Divorce, which also includes Child Support and Custody actions, Traffic Offenses and Wills and Estate matters. She has had extensive experience in real estate transactions. For the past 30 years, she has handled various matters pertaining to real estate transactions including but not limited to title searches, residential and commercial loan transactions, partition proceedings, drafting of leases, deeds, deeds of trust, promissory notes, tax and assessment foreclosures, and loan foreclosures. Mrs. Linville has closed residential loans with a number of financial institutions.
Mrs. Linville has received numerous awards from local community organizations. She has served on the Board of Directors of the Winston-Salem Urban League, the Legal Aid Society of Northwest North Carolina and Mediation Services, Inc. Most recently she served as a member of the Winston-Salem Historic District Commission and as Secretary of the Board of Directors for the Winston-Salem State University Foundation.
Attorney Linville most recently was an Instructor at Winston-Salem State University where she taught Legal Environments of Business in the Department of Business Administration & Economics for the Fall 2002 and Spring 2003 semesters.
She attended Howard University School of Law where she received her Juris Doctor in 1982 with honors in Law Review; North Carolina Central University where she received Bachelor of Business Administration in 1979 with honors Cum Laude; Licensure with the North Carolina Bar and United States District Court, 1986. Her Professional Affiliations include North Carolina Bar Association, North Carolina State Bar Association, North Carolina Association of Women Attorneys, Winston-Salem Bar Association and The Twenty-First Judicial District Bar.
Renita Thompkins Linville is married to the honorable Dr. James F. Linville, Pastor of Piney Grove Baptist Church of Winston-Salem, Inc.